Services
Document Translation
On-Site Interpretation
Telephonic Interpretation
ASL Interpretation
Audio and Braille Transcription
More Information
Who We Are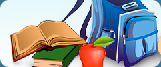 Worldwide Languages
has a proven record of serving San Antonio, Texas, and the World with language services ranging from translations to simultaneous interpretations. Our competitive advantage is our corporate culture. Need something translated? Our translators have experience with specialty legal and technical documents. Want to learn a language? We'll teach you with original curriculum or even immerse you in the country that uses the language.
Please feel free to browse the site, or call the office and see everything that we have to offer!
Worldwide Languages, we're making the world smaller.
We Offer...
Professional & Experienced Staff
On-site and Telephonic Interpreters
ASL Certified Interpreters
Certified Immigration, Military, Legal,
Financial, Medical, Personal and Business Translations
Certified Technical and non-technical translations
Trained and motivated Native Speaker Instructors
A Unique, Practical and Communicative
Approach to Learning a Language
Private, Group and Customized Language Programs
Affordable prices
30 Years of Experience!
News
Thanks to NEISD for trusting their language needs to Worldwide Languages
!
Need access to an interpreter 24/7/365?
Telephonic interpretation is also available at the best possible rate and you only pay for the minutes you use!
We also provide document translation in Spanish and any other language pair!
Contact us for more details at (210)805-8844.
Want to join our growing family of happy clients and contractors?
Give us a call at our offices (210)805-8844.
© Copyright 2011. World Wide Languages & Communication. All rights reserved.
Designed by
Nine Tails Website