Testimonials
Read what some of our most revered clients have to say about us.



Click here
Activities/Events Calendar
There's always something new happening at Worldwide.
Check our calendar so you don't miss out.


Click here
Company History
Read how Worldwide Languages has got where we are today!



Click here
Testimonials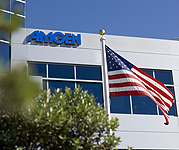 "In every instance, Worldwide Languages has completed the requested services with high quality and by the stated delivery date. Furthermore, every one of our investigators sites has received approval for these translated documents by their ethics committees ) Institutional Review Boards; IRBs) upon the first submission. I know that your company works with doctors and other professionals to ensure that the medical terminology in these sensitive documents is translated correctly and I imagine that this has contributed to the 100% approval rate our investigators have obtained with these documents."
Amgen Pharmaceutical Company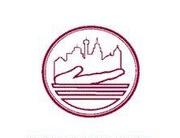 "I work at the Center For Health Care Services which focuses on providing psychiatric services to patients with Schizophrenia, Major Depressive Disorder and Bipolar Disorder. My clinic has used these translation services for the past four years. I would like to formally recommend the translation services provided by Worldwide Languages… At one point we needed a specific translator from the Hutu tribe for a crisis visit and they were able to provide a translator within 1 hour from our call! The translators have always been prompt and professional."
Center For Health Care Services

"We're extremely pleased with your translation services and the high-quality level you provide in the shortest amount of time…..Your staff always accommodates our every need with quick results; they are professional at all times, detail-oriented and handle sensitive documents with utmost confidendiality. I would be more than happy to recommend your services to other institutes/organizations."
Methodist Healthcare Ministries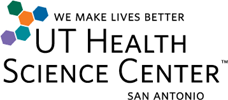 "Thanks again for the excellent work provided. I am grateful for your efforts."
University of Texas Health Science Center

"They are committed to our cause, very professional, on time, and flexible. We highly recommend using their services"
Global Foodbanking Network

"We at CommuniCare Health Services have utilize their services for over 8 years and are truly satisfied with their assistance to our patients and organization. Their services to us are exceptional along with their rates which very competitive and affordable. We are very fortunate to have Worldwide Languages as our partner in the delivery of healthcare…and highly their services to you."
CommuniCare Health Centers

"I was impressed by the professionalism of your interpreters. They were attentive and showed genuine interest in our panelist by talking to them prior to the presentations. In addition, many positive comments were heard from conference attendees. Worldwide Languages offers a great service for a reasonable and fair price. We will surely use your services in the future."
Alamo Community College District

"Worldwide Languages has been providing Spanish and English simultaneous interpretation and document translation services for our firm for about 20 years. Services have always been provided in a professional and timely manner with the utmost respect for client confidentiality. Our continued use of Worldwide Languages for two decades is a testament to the quality of services rendered by this firm."
Galloway Research
"The interpreters you provided were of the highest quality. Your organization is efficient, professional, and highly competent. You are able to meet stringent deadlines, even when contacted at the last minute. As a result, the translations went smoothly and exemplified the high quality of your company. Also important is the unfailing pleasantness of the entire staff. It was, indeed a pleasure working with you and the entire staff."
NABE-National Association of Bilingual Education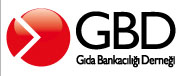 "The quality of the translations was excellent and you and your team were courteous and helpful throughout the conference. I enjoyed working with you and look forward to do so again in the future."
Turkish Foodbanking Association

"El nivel profesional de la traducción simultánea que nos ofrecieron ha sido de gran utilidad para poder comprender mejor las diferentes exposiciones de los delegados asistentes al curso."
Asociación Civil Tambos de Alimentos del Perú

"We at the Intercultural Development Research Association (IDRA) have truly enjoyed working with Worldwide Languages. Their translations are professionally, thoughtfully done. The staff are both accurate and timely, always checking with us to make sure we are satisfied with their work. As a result, Worldwide Languages has helped us better serve students, families and teachers."
IDRA

"It has been our experience that patients feel welcomed and informed when information provided by the rendering facility is given in the patient's primary language. To this end, we have turned to Worldwide Language for assistance in meeting federal, state, and accrediting requirements as they apply to our patients. Although the information is lengthy and clinically oriented, the method of translations provided by Worldwide Language has promoted an appropriate level of understanding. In summary, all services provided by Worldwide have been exceptional!"
Surgical Arts Center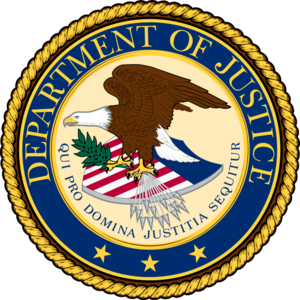 "The interpreters provided by Worldwide Languages were professional individuals with full knowledge of the language which they were hired to translate. They were always prompt, courteous and reliable…We are please to recommend the excellent service provided by Worldwide Languages."
U.S. Department of Justice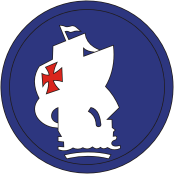 "United States Army South is grateful to you for your professionalism and support. Thank you for your valuable participation and support."
United States Army South

"I manage an insurance agency that covers all of Southwest Texas. I began taking lessons at Worldwide Languages to help me communicate with my Spanish speaking clients. I was pleasantly surprised to find very well educated instructors that not only taught proper conversation skills, but various aspects of Mexican culture. After only 6 months of instruction, I am able to communicate with clients that do not speak English. I would highly recommend the Institute to anyone. It is well worth the investment."
Allen D. Kaufmann, Jr.
AGLA
"We find this company and its representatives to be very professional and customer service oriented. Their interpreters and translators are skilled and well trained. We have always received positive feedback from our staff and the patients who receive their services."
Baptist Health System

"Worldwide has provided language translation in several languages, worked well with our personnel and clients, and I would gladly recommend Mr. Javier Roman and his staff to any organization requesting language translation. I would rate Worldwide Languages as a 10, on a scale of 1-10."
San Antonio Metropolitan Health District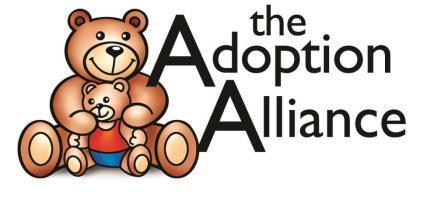 "The interpreter did an excellent job! The interpreter was on time and dressed properly for the assignment. I can't thank you enough for helping us on such short notice."
The Adoption Alliance